mindtalks brand growth: What Your Development Pipeline Reveals About Your Brand | Franchise Insights | franchisetimes.com – Franchise Times – picked by mindtalks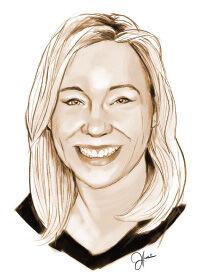 Substance matters, not just size. Especially when it comes to your development pipeline.
Long-term franchise system health is, of course, the aggregate of individual unit-level successes. Top-performing franchise development teams treat their role as talent recruiting, rather than sales. Creating a strong brand is thus a highly refined, purposeful screening process, which ideally admits only the best possible operators to the system. This also means your backlog of sold-not-open units isn't just a number. For savvy investors evaluating your brand, it represents curated evidence of your development process.
We work with many brands who wish to ultimately explore private equity buyout. Many would benefit from some pre-work to scrub the quality of their development pipeline. Investors want strong unit level economics, happy franchisees and especially the potential to grow. They also want a robust development pipeline and process that gets units open. What does your development pipeline reveal about your brand?
Racing to erode value
The race to 100 units seduces many emerging brands to cut corners, lower their recruiting standards and sell as many units as fast as possible. Ever wonder why there are so many brands stalled out in the 50- to 200-unit range? Because this mistake is incredibly common. Growth pressure to "get deals" also exists for larger brands. They may have scale and perhaps good recognition, but can be slowly rotting at their core because franchisees are unhappy, disengaged or uncommitted to growth.
Smart investors know to look closely at your entire franchise development function. They will evaluate your sales process, documentation, development agreements, history of openings, lending and approval packages. They will look at unit performance trends and franchisee surveys, and they will conduct franchisee interviews. They may mystery shop your franchise sales team.
It is often painfully obvious who cuts corners to slam deals through, and who has a robust process. Are your development agreements constantly falling behind or renegotiated? Do new units lag the system revenue average and struggle to get momentum? Do franchisees say the business wasn't what they expected based on representations in your sales process?
If due diligence reveals issues in your franchise development process, it throws shade across your entire business and everything else gets more scrutiny. Valuation will be lower, or investors may lose interest altogether. Another red flag is lack of royalty growth. Too much dependence on franchise fees to run the business signals an immature concept.
Finding the real pipeline
During due diligence, we comb through development agreements, notes and correspondence—and interview franchisees—to understand how "real" the development pipeline is. After all, the multiple paid for a brand is based in part on a large development pipeline. But it's common to find that a large portion of a given pipeline isn't real.
Common issues include: a history of defaults or re-papering deals; poor application quality; developers with history of not meeting deadlines are sold additional territories; strategic market plans don't exist for multi-unit owners; low franchisee interest in expansion; and a large number of operating units on an operational watch list due to performance or lack of profitability.
Errors of optimism
All of the above suggests that the mechanism and discipline of private equity due diligence will uncover concerns and issues. But even seasoned investors with franchise experience can make mistakes and miss warning signals. Most of the mistakes I see within this context are around confirmation bias. In other words, they are excited about the concept and need to get deals done to fulfill their promises to investors. In this frothy atmosphere, issues can be overlooked.
Reading a PE investment deck for a recently acquired brand, the investment was based on a simple thesis: 1) Double the number of units, including opening the existing development backlog. 2) Increase AUVs by 30-plus percent. Some looming issues and underlying problems appear to have been overlooked. Fifty percent (50!) of the development pipeline is already in default, partly due to COVID, but also because the business is more work than many owners anticipated. The marketing plan to grow top line revenues is still somewhat unproven. Short license agreements make it easier for franchisees to exit after only a short trial in the business. Short lease commitments and loans represent higher exit barriers. Mystery shopping reveals some troubling representations and sales techniques.
One last example. Low cost of entry concepts tend to attract "lifestyle" owners who are buying a job or fulfilling a passion. Short license agreements, minimal skin in the game and inexpensive development options can create a sticky hairball of inertia.
Brand inertia is the opposite of high turnover, but can be equally troublesome for a brand. In a high turnover brand, at least there is an opportunity to reopen territories under stronger operators. Brands with inertia problems often have structures that make it easy for owners to acquire territories and then simultaneously "sit back." Low fixed costs and low entry costs reduce performance pressure on franchisees. Average unit volumes usually drop over time in this scenario because franchisees have few incentives to work harder and engage in their businesses.
Some systems address this problem by granting non-exclusive territories. Predictably, franchisees later get mad when another franchisee is added very close to them. Lots of territories may be sold, but AUVs (and franchisee engagement) are naturally suppressed by too much in-brand competition.
Develop your business with the end in mind. If your objective is to have a lucrative exit, build a plan that shows well to potential investors. In the process, you'll create a highly valuable brand you may want to hang onto.
Alicia Miller is a managing director at Catalyst Insight Group. Her Development Savvy column covers smart ways to market and grow a franchise. Reach her at amiller@catalystinsightgroup.com.
Source: franchisetimes.com
mindtalks.ai ™ – mindtalks is a patented non-intrusive survey methodology that delivers immediate insights through non-intrusively posted questions on content websites (web publishers), mobile applications, and advertisements (ads). The conversation is just beginning !, click here to sign-up and connect with other mindtalkers who contribute unique insights and quality answers on this ai-picked talk.