mindtalks brand growth: Batteries Plus Gears Up for International Expansion | Franchise Insights | franchisetimes.com – Franchise Times – picked by mindtalks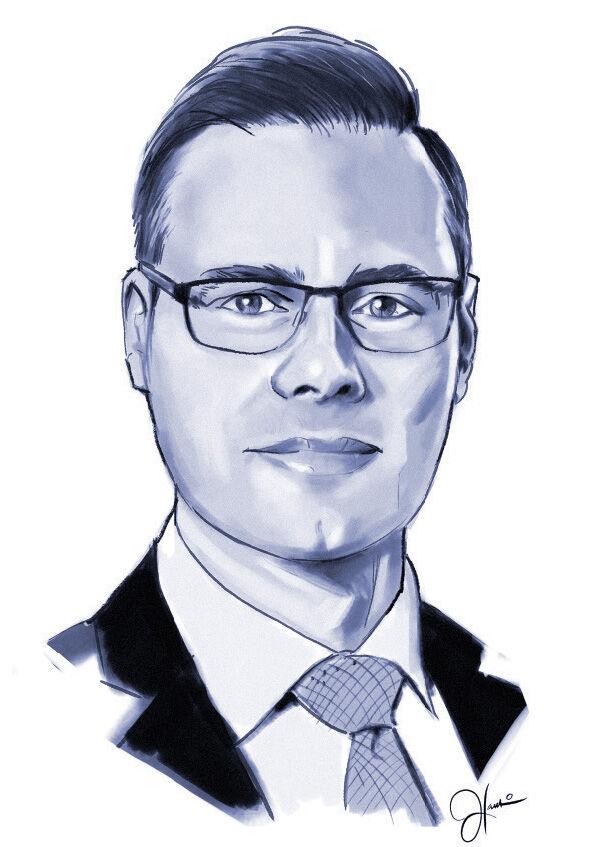 Inquiring, investigating and immersing oneself in the cultures and traditions of a new jurisdiction is part of any sound and robust international franchise expansion strategy. Ellen Goodman, 1980 Pulitzer Prize winner, observed that "traditions are the guideposts driven deep in our subconscious minds. The most powerful ones are those we can't even describe, aren't even aware of."
It stands to reason that taking a measured approach to understanding the cultural nuances and differences in tradition of each new market is critical. The newly minted franchise development team at Batteries Plus subscribes to this approach.
With a relatively new, yet experienced, franchise development team, Batteries Plus has been gearing up for international expansion over the past year. Batteries Plus has more than 700 units in the United States, with 90-plus new franchises sold since July 2020, making it another franchise system that has done well notwithstanding the challenging environment over the past 18 months. Its success during the pandemic is also notable given the brand has a bricks-and-mortar format. Over that same time, Batteries Plus began serious preparatory work for going international. The first stop, Canada.
Before joining Batteries Plus in mid-2020, said Joe Malmuth, vice president of franchise development, "the brand was for the most part domestically focused. Having been in business for over 30 years, Batteries Plus has developed a strong concept and presence in the U.S.
"However, we came on board with the view to expanding internationally what we consider to be a highly unique franchise offering that just doesn't exist in many parts of the world."
Malmuth, who before Batteries Plus was VP of franchise relations at My Eyelab, and Director of Franchise Development Victor Daher both joined the brand last year. With a healthy dose of international franchise development experience between the two of them, Malmuth and Daher are poised to facilitate Batteries Plus making its entrance on the international scene.
Global potential
A strong point for the brand is its straightforward concept as a one-stop shop for all things batteries and bulbs. You can frequent a Batteries Plus store for different needs, with offerings ranging from RV batteries to those for cell phones and watches. In addition to batteries, stores also carry an extensive range of bulbs, from stadium lights to LEDs. This kind of concept and offering doesn't exist in many international markets, hence the growth potential and opportunities.
Beyond that, Batteries Plus has an added service angle. Franchisees generate income from various services including re-lamping and retro-fitting. A franchisee in Wisconsin retro-fitted the entire training facility for the University of Wisconsin football team, replacing the old metal halide lamps (that took 30 minutes to warm up) with updated LED versions that were significantly more energy efficient. Another franchisee supplied nano reader batteries to a large hotel chain, and subsequently secured a contract to replace all existing lighting with LED bulbs.
The fundamental criteria Daher believes makes Batteries Plus a choice candidate for international expansion includes its well-developed system and the scarcity of direct competition. Simply put, the franchise development team believes Batteries Plus' value proposition will be of equal appeal to other countries. This includes advantageous relationships with suppliers, together with the consistent high quality of both ranges of products and services provided in the industry. In fact, seeing the ripeness and substantial opportunity for international growth was one of the key reasons why some of the franchise development team joined the brand in 2020. Another reason worth noting is the manner in which the brand weathered the pandemic, pivoting to support emergency services, virtual learning, home based activities and related hobbies.
"We were fortunate to have been designated an essential services business and we worked hard to pivot and support organizations, businesses and consumers as their worlds and activities significantly changed," said Malmuth.
Why Canada?
Being in the thick of international expansion strategy and planning, Batteries Plus offers some valuable insight on the topic. For Daher, one of the primary considerations in selecting Canada as the first target jurisdiction was the competitive landscape. This included weighing the market analysis, the largest players, the regulatory and political environment, barriers to entry, as well as other variables against things like the brand's competitive advantages (which includes having key supplier relationships that cover all of North America).
The proximity and familiarity between the U.S. and Canada also tipped the scales in favor of the Great White North. The Batteries Plus headquarters in Hartland, Wisconsin, is just a few hours from the Canadian border, an important factor. It will facilitate the robust support and infrastructure that Batteries Plus knows is critical for successful international expansion.
Having said that, Malmuth and Daher are keenly aware that Canada has its own distinct culture and customs.
"We strongly believe in immersing ourselves in the culture of a new jurisdiction, putting in the face time and really connecting with folks in that part of the world. It is something that we like to do a deep dive on, spending time as well as dollars," said Daher. "We look to establish a network within the local franchise community, including franchise organizations. I've been to many countries on this basis. I find that it demonstrates good faith and respect, and ultimately provides us with a competitive advantage over the large number of other U.S. brands that look to go international."
Andrae Marrocco is a partner and co-chair of the Franchise & Distribution Group in the Toronto office of McMillan LLP. His column World View covers international franchising in each issue. Reach him at andrae.marrocco@mcmillan.ca
Source: franchisetimes.com
mindtalks.ai ™ – mindtalks is a patented non-intrusive survey methodology that delivers immediate insights through non-intrusively posted questions on content websites (web publishers), mobile applications, and advertisements (ads). The conversation is just beginning !, click here to sign-up and connect with other mindtalkers who contribute unique insights and quality answers on this ai-picked talk.